News
Brazil, IDB and FIA promote road safety initiatives in São Paulo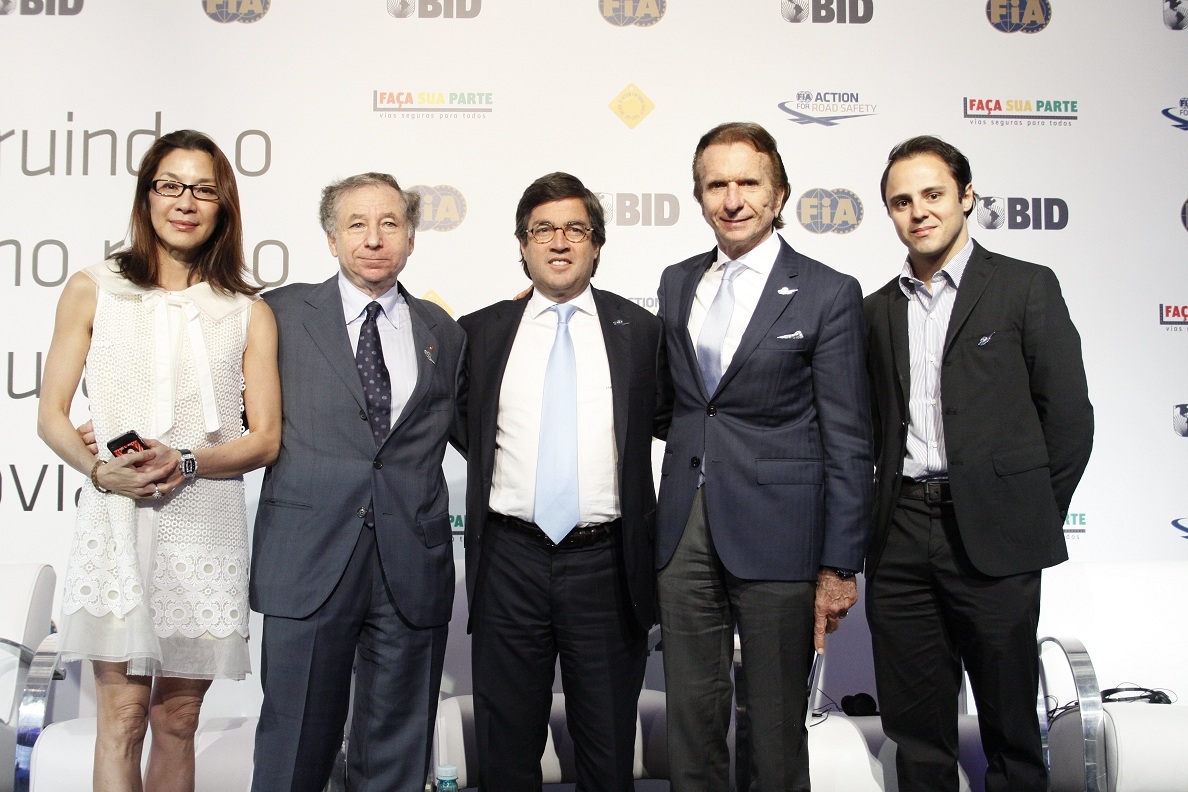 The Inter-American Development Bank (IDB) and the International Automobile Federation (FIA, after its initials in French) announced their commitment to promoting road safety to help foster social and economic development in Latin America and the Caribbean.
On August 22nd in São Paulo both organizations announced that they will work closely with civil society and the Brazilian government to promote a culture of safe driving, compliance with traffic laws, investments in safer transport infrastructure, and improved regulations for motor vehicles.
IDB President Luis Alberto Moreno and FIA President Jean Todt together with Michelle Yeoh, Emerson Fittipaldi, former Formula 1 World Champion and Felipe Massa, pilot for Scuderia Ferrari, participated in the Paving the Way to Road Safety conference with São Paulo Governor Geraldo Alckmin, Santa Catarina Governor João Raimundo Colombo, Vice Governor of Minas Gerais Alberto Pinto Coelho and São Paulo Mayor Gilberto Kassab, among other officials. Also attending were representatives of civil society, the private sector, and academia. Participants discussed the challenges of road safety in the region, and particularly in Brazil.
The IDB and FIA emphasized the importance of raising the priority of road safety in Brazil's political agenda, especially now that the country will be receiving international attention as host for the 2014 Soccer World Cup and the 2016 Olympic Games.