About the Initiative
The IDB's Road Safety Strategy is considered groundbreaking in the region. With this effort, the Bank aims to lead a process of change that will promote road safety actions in Latin America and the Caribbean with a goal of permanently reducing the region's high rate of road accidents.
More than 1.2 million people die each year on the world's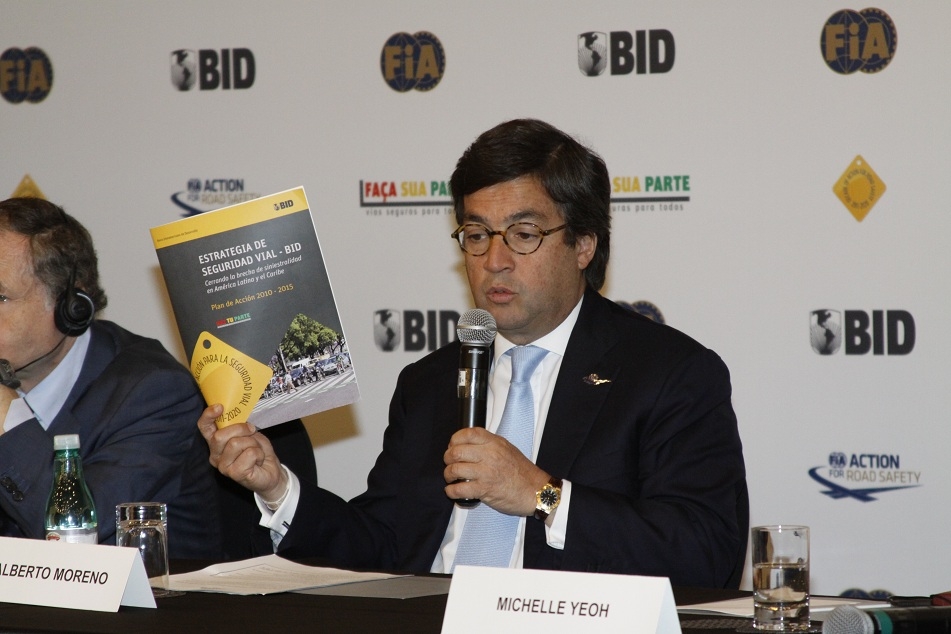 roads, and approximately 50 million suffer nonfatal injuries. The latest surveys of road safety in Latin America and the Caribbean show that the region's roadway fatality rate is approximately 17 fatalities per 100,000 inhabitants, compared to the average for high-income countries of less than 10 fatalities per 100,000 inhabitants. By 2020, these figures are expected to jump to 24 fatalities per 100,000 inhabitants. Should these estimates for 2020 prove accurate, Latin America and the Caribbean as a region will have the highest roadway fatality rate in the world.
The Road Safety Strategy Objectives:
The Road Safety Strategy is aligned under the five pillars of the "Decade of Action" with the intention of implementing concrete actions – and measureable results – that contribute towards meeting the target set by the United Nations of reducing the number of road accident fatalities by 50% by 2020. Specifically, the Bank seeks to:
Incorporate road safety components into all transportation operations;
Promote transport operations exclusively focused on improving the countries' road safety;
Facilitate regional and cross-regional dialogue among the governments; and
Place road safety as a priority in the political agenda of the region's governments; and
Create a culture of change and civil responsibility in the subject of road safety by raising awareness among the population of the negative impact they will suffer while irresponsible traffic attitudes and behaviors persist in society.