XIX Regional Conference
of Directors General of Customs
Santa Cruz de la Sierra, Bolivia - The XIX Regional Conference of Directors General of Customs (RCCDG) and the XXXVII Meeting of Customs Directors of the Multilateral Agreement on Cooperation and Mutual Assistance of Latin America, Spain and Portugal (COMALEP) was held from 18 to 22 April 2016. In order to strengthen the work with the private sector the meeting gathered representatives of trade associations and organizations of exporters, importers, customs brokers and express industry, among others.
Customs of Bolivia with its President Marlene Ardaya, hosted meetings in which representatives of more than 20 customs of the Americas, the Secretary General of the World Customs Organization, Kunio Mikuriya and his deputy, Sergio Mugica participated. In addition, observers attended from several international institutions including the International Monetary Fund, the Inter-American Development Bank and the UNTACD attended as well as customs from various countries outside the Americas region (China, India, Spain, France and Portugal).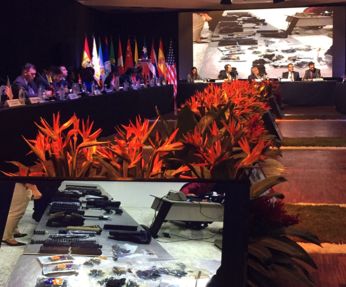 In light of the theme of the Digital Customs, elected by the WCO for 2016, and within the framework of the Coordinated Border Management, the meetings led to the exchange of experiences in collaborative initiatives of Customs with government agencies such as the Police for the migratory control, with the Ministries of Culture to combat illicit trade of cultural heritage and the Ministries of Agriculture, Economy and Internal Taxes agencies, among others. During the conference, there were innovative presentations on key issues related to customs programs and operations, such as risk management, the AEO program and electronic single windows. In addition, along with the private sector relevant current topics were discussed as e-commerce and dual-use goods.
On the occasion of the participation of the directors of customs in the region it was presented and adopted the first Regional Strategic Plan comprising three objectives for the Americas region. These are to deepen and strengthen coordinated border management, to promote the implementation of international guidelines and standards, and to advance the training and professionalization of the customs of the region.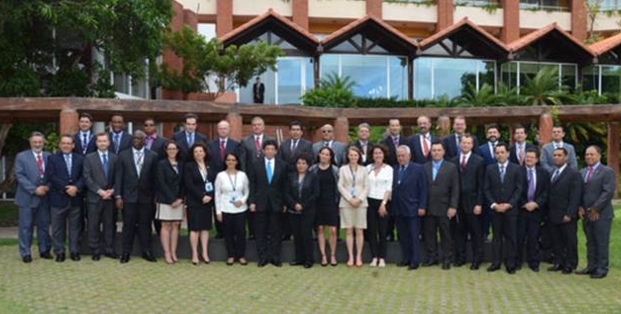 Events
2018 IDB-IIC Annual Meeting of the Boards of Governors

Mar 22, 2018. Mendoza, Argentina

EconNet: Accessibility and mobility in urban India

Dec 14, 2017. 1300 New York Ave., NW, Washington, DC - Room SE-1035, United States

EconNet: Formal and Informal Firm Dynamics

Dec 7, 2017. 1300 New York Ave., NW, Washington, DC - Room SE-1035, United States