The Pacific Alliance
Promotes Entrepreneurship and Innovation
Puebla, Mexico. The III Entrepreneurship and Innovation Forum of the Pacific Alliance LAB4+ was hosted in Mexico. International business people and entrepreneurs of Colombia, Chile, Peru and the host country met on October 5 and 6 to promote the internationalization of companies of the four member countries and promote entrepreneurship and venture capital within the PA.
80 export businesses, 35 buyers from the PA member countries and buyers from observer countries such as the United States and Israel, participated at the event along with 14 Venture Capital Funds and Investors. Also present were startups, funds, international organizations, banking sector, universities, chambers and business associations.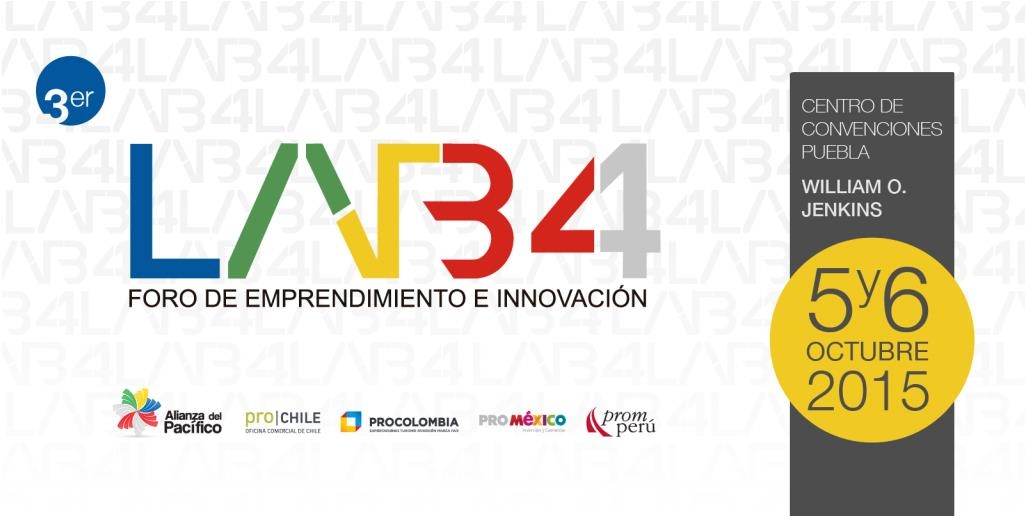 The third edition of the Entrepreneurship and Innovation Forum of the PA focused on Design, Creative Industries and Information and Communication Technologies sectors. More than 600 business meetings were held during the matchmaking and the preliminary count at the end of the event reported business expectations for US$8 million. This edition of the Forum, like the previous two, was sponsored by the Inter-American Development Bank as part of its support to the integration process of the Pacific Alliance.
Among the main themes of the event was the Key Note Speech "Future Tendencies: Innovation and Entrepreneurship with a purpose"; as well as workshops on "Design as a business opportunity", Developing creativity as an innovation tool" and "Linking academy-industry through design and innovation", as well as several laboratories of ideas. The Forum also included an exhibition space featuring innovation ecosystems that gave an opportunity to present project proposals related to innovation ecosystems, development, smart cities and competitiveness clusters.
The first edition of the Entrepreneurship and Innovation Forum was held in Santiago, Chile in 2013 and was characterized as the ideal platform for exhibitors and entrepreneurs to establish innovation ecosystems. The second edition was held in Cali, Colombia in 2014 and promoted the importance of networks for successful businesses, financing and entrepreneurship. The third edition's goal was to trigger ideas with a corporate sense by establishing organizational capabilities in innovation management to drive growth and productivity of SMEs.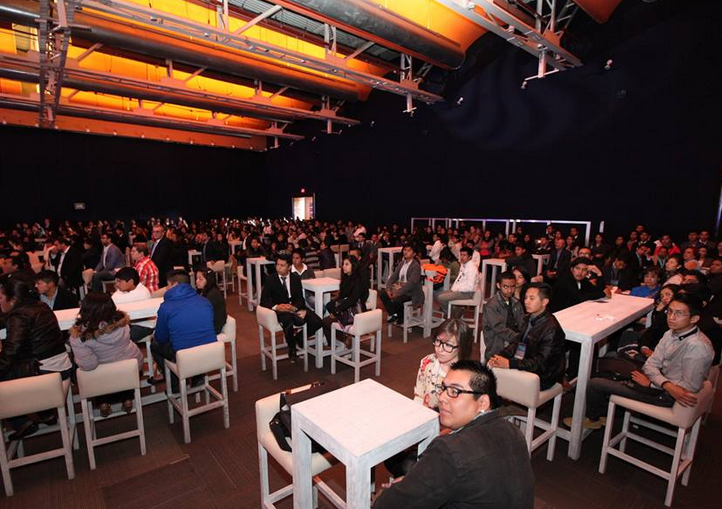 Events
2018 IDB-IIC Annual Meeting of the Boards of Governors

Mar 22, 2018. Mendoza, Argentina

EconNet: Accessibility and mobility in urban India

Dec 14, 2017. 1300 New York Ave., NW, Washington, DC - Room SE-1035, United States

EconNet: Formal and Informal Firm Dynamics

Dec 7, 2017. 1300 New York Ave., NW, Washington, DC - Room SE-1035, United States