SMEs to the Conquest of World Markets
Why is it so important?
Exports have been identified by all countries as one of the keys to economic growth. Likewise in Latin America and the Caribbean (LAC), where international trade has become one of the key driving forces after two decades of structural reforms, commercial openings, and numerous signing of free trade agreements.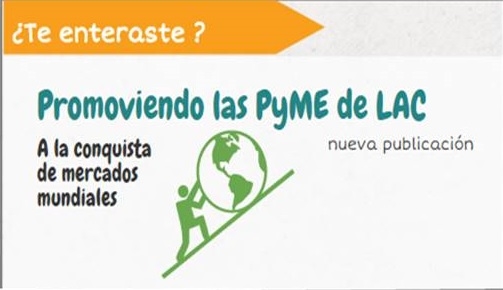 Trade expansion in the region has mainly been driven by large companies - multinationals and large, highly internationalized Latin American companies (multilatinas), which in general, integrated in the global value chains, conduct the majority of their sales overseas. However, SMEs are underrepresented in the overseas sector despite being the spinal column of the economies of LAC. This not only limits the potential for growth, but also makes them vulnerable to economic cycles.
What is the current situation of SMEs?
In spite of the aforementioned reforms, SMEs have not managed to fully achieve internationalization:
· Less than 15% exports. Their participation is found lagging when compared to other economies, and small SMEs participate much less than larger ones.
· The majority that exports is not diversified. The typical SME sells only two products into a single market, and close to a third of them exports only one product to a single market.
· Difficulty in surviving the export activity. Almost 50% of companies abandon the effort in the first year and the majority of product launchings and market openings fail.
Why is internationalization so important to the economies of LAC?
Exporting SMEs are critical to the exports of their respective countries in the extensive margin (creation of new business relationships), and in the intensive margin (change in the value of exports of the business relationships that survive or endure), as well as in the added growth of trade and the quantity of products and export markets.
To achieve these benefits and for SMEs exports to effectively contribute to a country's growth and diversification of exports, it is vital that they remain in the international market in a constant and consolidated manner.
It must be highlighted that SMEs make up more than 95% of the enterprises in the region. Their higher participation in international markets would have a direct positive impact on the population through augmented involvement in trade, higher competitiveness, larger revenues, increased employability of workers, and better salaries.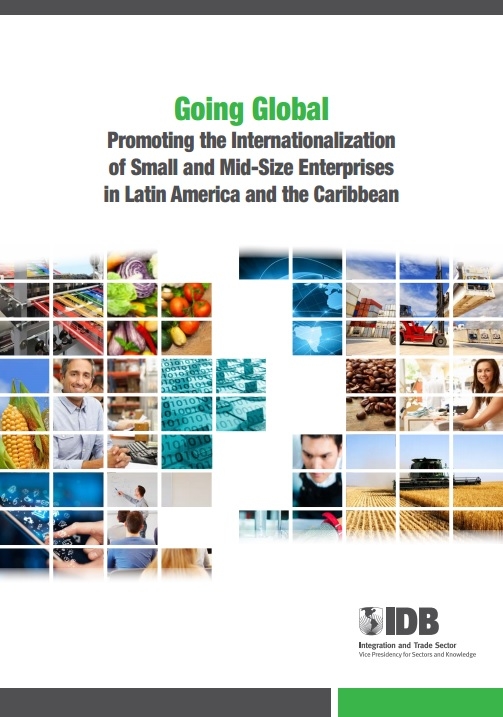 Executive Summary: http://publications.iadb.org/handle/11319/6412
Events
2018 IDB-IIC Annual Meeting of the Boards of Governors

Mar 22, 2018. Mendoza, Argentina

EconNet: Accessibility and mobility in urban India

Dec 14, 2017. 1300 New York Ave., NW, Washington, DC - Room SE-1035, United States

EconNet: Formal and Informal Firm Dynamics

Dec 7, 2017. 1300 New York Ave., NW, Washington, DC - Room SE-1035, United States