Pacific Alliance moves towards Financial Integration
Seeking to move towards achieving financial integration within the Pacific Alliance, Public and Private Sector representatives of the four member countries met in Lima, Peru on October 5 and 6 to participate in the Summit Pacific Alliance: Financial Integration.
The purpose of the seminar, organized with the support of the Inter-American Development Bank, was to promote the Pacific Alliance as a financial regional center recognized by international markets. Distinguished guests such as the Minister of Trade and Tourism, Magali Silva, Economy and Finance, Alonso Segura and the Governor of Peru's Reserve Central Bank, Julio Verde, participated in the seminar. Also, Mr. Andres von Wedemeyer, President of the PA Business Council, Daniel Schydlowsky, Bank, Insurance and AFP Superintendent, and Jorge Castaño, Financial Superintendent of Colombia, together with other speakers discussed ways to maximize business opportunities as well as financial and capital markets in Colombia, Chile, Mexico and Peru.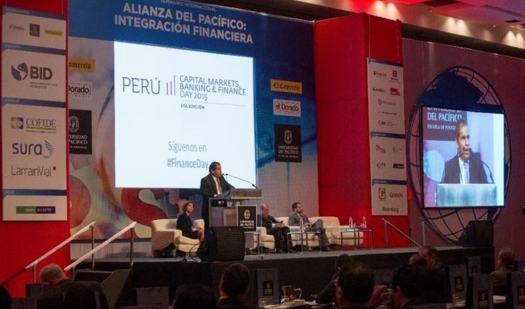 Viviana Caro, IDB Country Office Representative in Peru, participated at the opening ceremony and reaffirmed Inter-American Development Bank's commitment with the countries of the Pacific Alliance in their deep integration efforts to achieve free mobility of goods, services, people and capitals.
The seminar is framed under a series of events that the four member countries have been organizing seeking to promote the development and modernization of the capital markets within the Pacific Alliance. Also, the event hoped for the expansion and growth on the PA companies by showing successful business examples.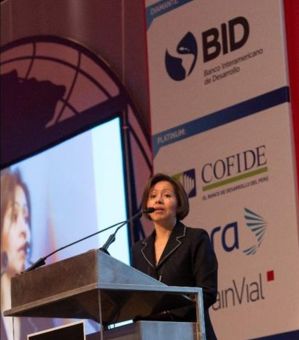 The IDB has been providing technical and financial support to achieve a deep financial integration within the PA by collaborating in the organization of Public- Private Meetings on Financial Integration between the PA countries as well as though out the Regional Public Goods Initiative with a project to promote the consolidation of the integrated stock market (MILA).
Events
2018 IDB-IIC Annual Meeting of the Boards of Governors

Mar 22, 2018. Mendoza, Argentina

EconNet: Accessibility and mobility in urban India

Dec 14, 2017. 1300 New York Ave., NW, Washington, DC - Room SE-1035, United States

EconNet: Formal and Informal Firm Dynamics

Dec 7, 2017. 1300 New York Ave., NW, Washington, DC - Room SE-1035, United States