Pacific Alliance in Punta Arenas
Further progress towards its consolidation
The High Level Group and the Technical Working Groups of the Pacific Alliance met in the Chilean City of Punta Arenas to continue working towards the consolidation of the Pacific Alliance.
On October 20 and 21st, the Technical Working Groups held the 22nd Round of Meetings of the Pacific Alliance, during which they had the opportunity to discuss the progress achieved and draft progress reports in priority areas for the bloc such as innovation and entrepreneurship, SMEs, trade facilitation, foreign trade single windows, technical-productive education and mobility of persons.
Inter-American Development Bank specialists also attended the meeting and met with the Technical Working Groups that are receiving financial and technical support – including Intellectual Property, Innovation, SMEs, Trade Facilitation and Border Cooperation – as well as with the High Level Group and the Expert Council of the Business Council.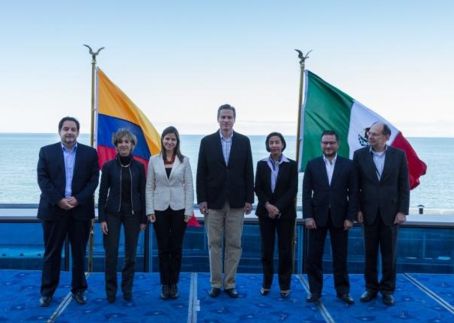 In this context, the Technical Groups and the High Level Group thanked the IDB for the support provided and highlighted the importance of their collaboration. Specifically, the Innovation Group is currently working to establish an entrepreneurship ecosystem within the Pacific Alliance. It was also highlighted the IDB's technical support to expand the Chilean platform "Inapi Proyecta", used to transfer intellectual property knowledge, to be used regionally.
Also, representatives of the Single Window Technical Group met to analyze the progress achieved by the interoperability platform – that is also being supported by the IDB - and that will allow national trade single windows to connect, resulting in a reduction of time and costs in import and export processes.
The High Level Group, comprised by the vice ministers of Foreign Relations and Trade and Chile, Colombia, Mexico and Peru, met for the XXXII time to work towards accomplishing the mandates established by the Presidents in the Paracas Summit as well as to analyze the progress reports presented by the Technical Working Groups.
The Vice Ministers also evaluated the results of the Presidents Meetings held in New York in September as well as the II Ministerial Meeting with the Association of Southeast Asian Nations (ASEAN) and the status of the Business Council recommendations.
During the meeting, the High Level Group reviewed the schedule of activities for the next few months and agreed on the importance of promoting the approval and enter into force of the Additional Protocol to the Framework Agreement of the PA. Said Protocol will allow a tariff reduction for 100% of the trade in goods (92% immediately and the remaining 8% in the medium and long term).
The Punta Arenas meeting also served as an opportunity to strengthen the relationship with the observer countries, 42 up to this date, by meeting with the European Union and Portugal as well as with the Organization for Economic Cooperation and Development (OECD).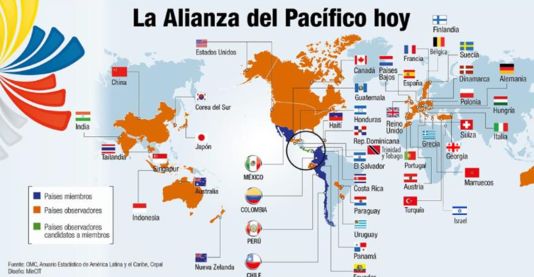 Events
2018 IDB-IIC Annual Meeting of the Boards of Governors

Mar 22, 2018. Mendoza, Argentina

EconNet: Accessibility and mobility in urban India

Dec 14, 2017. 1300 New York Ave., NW, Washington, DC - Room SE-1035, United States

EconNet: Formal and Informal Firm Dynamics

Dec 7, 2017. 1300 New York Ave., NW, Washington, DC - Room SE-1035, United States