New Trends in Trade Agreements
in Latin America & the Caribbean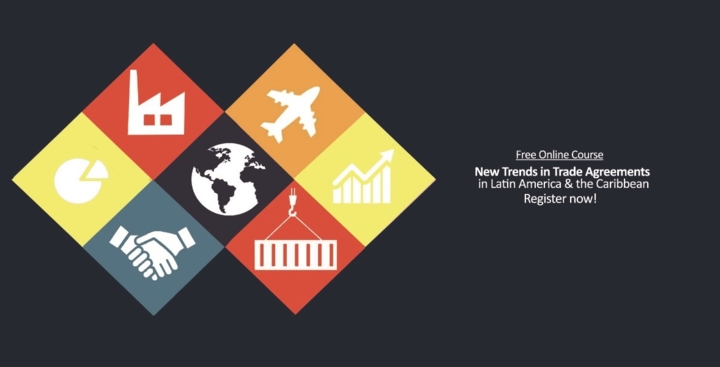 The new edition of the Sector's massive open online course (MOOC) - New Trends in Trade Agreements in Latin America & the Caribbean - will start on October 4. This course analyzes the provisions of international trade agreements and explains why Latin American and Caribbean countries still face important challenges to fully take advantage of regional and multilateral trading systems, despite the important reductions in tariffs that began in the mid-1990s. This is the second edition of the MOOC, an updated version in English of the course delivered in the first half of this year.
In the first edition of the MOOC, delivered in Spanish, there were 12,358 registrants who were interested in either taking the course or participating in some of its activities, and 1,366 participants who successfully completed the course with a 65/100 or above and earned a certificate.
This course is aimed at private sector professionals, public officials, and university students interested in learning the practical aspects of how trade agreements work, and how to make the most of them. Those interested in taking the course can register here.
Events
2018 IDB-IIC Annual Meeting of the Boards of Governors

Mar 22, 2018. Mendoza, Argentina

EconNet: Accessibility and mobility in urban India

Dec 14, 2017. 1300 New York Ave., NW, Washington, DC - Room SE-1035, United States

EconNet: Formal and Informal Firm Dynamics

Dec 7, 2017. 1300 New York Ave., NW, Washington, DC - Room SE-1035, United States