II Innovation and Entrepreneurship Forum
of the Pacific Alliance
"Fostering an entrepreneurial environment in every country member of the Pacific Alliance" is one of the main lines of action of the Pacific Alliance as it was declared by President, Juan Manuel Santos Calderon of Colombia; Michelle Bachelet Jeria of Chile; Enrique Peña Nieto of Mexico and Ollanta Humala Tasso of Peru, during the IX Presidential Summit of the Pacific Alliance hold in Punta Mita, Nayarit, Mexico in June of 2014.
Under this framework and seeking to lend continuity to the achievements of the first Entrepreneurship and Innovation Forum (LAB4) of the Pacific Alliance held in Santiago, Chile on 2013, the promotion agencies of Chile, Colombia, Mexico and Peru with the support of the IDB, hosted the second LAB4 Forum in Cali, Colombia on October 29-30 of 2014. The forum had 3 components: academic, social and commercial.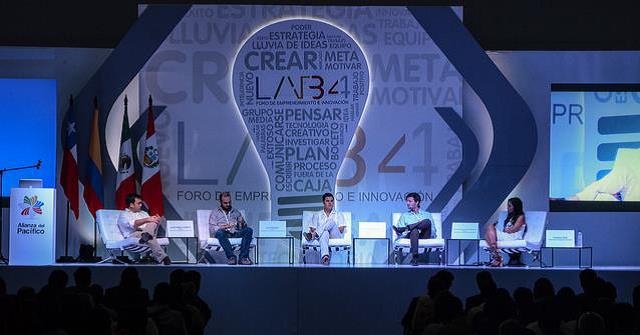 Around 1200 people participated in the academic round including exporter/entrepreneurs, buyers, investors, special guests and the media. The main subjects of this round included: 1) Network to growth innovative businesses; 2) Enabling the financing industry; 3) businesses generating businesses: corporate entrepreneurship; and 4) an innovation and entrepreneur culture.
Successful case studies related to innovative and entrepreneurial ecosystems were also featured during the academic round; including progress presentations by initiatives such as Women of the Pacific (Mujeres del Pacífico), the Entrepreneurs Association of Latin America (Asociación de Emprendedores de Latinoamérica (ASELA)), Network of Investment Angels (Red de Ángeles Inversionistas) and the entrepreneur observatory, all of which were born under the auspice of the first Lab4. The IDB, through specialist Adrian Magadenzo, introduced various success stories of equity investment that have resulted in an extraordinary growth of the benefited companies.
The Forum was complemented for the first time with a commercial component by hosting a Business Matchmaking round focused on entrepreneurial services and investment and export promotion.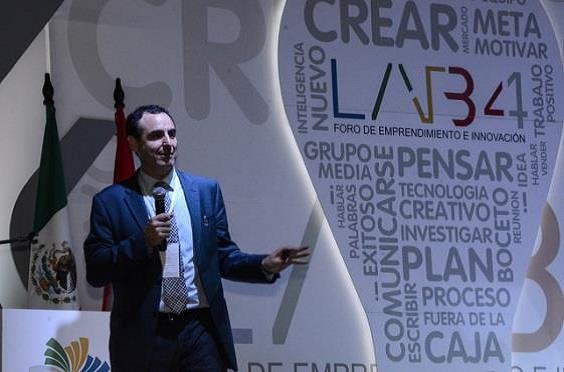 The Business Matchmaking had more than 96 exporters/entrepreneurs from 73 companies located within four member countries of the Pacific Alliance, 44 buyers from 39 companies located in Chile, Colombia, Mexico and Peru and 25 investors from 22 companies located in 9 different countries including Spain, the United States and Canada.
The commercial round closed with 444 business appointments of which 224 were generated at the investment round and 220 at the exporters round achieving business expectations of more than eight million dollars.
{Error: You haven't defined any information for this box yet.}
Events
2018 IDB-IIC Annual Meeting of the Boards of Governors

Mar 22, 2018. Mendoza, Argentina

EconNet: Accessibility and mobility in urban India

Dec 14, 2017. 1300 New York Ave., NW, Washington, DC - Room SE-1035, United States

EconNet: Formal and Informal Firm Dynamics

Dec 7, 2017. 1300 New York Ave., NW, Washington, DC - Room SE-1035, United States