Economic Authorized Operator (EAO) in Panama
Dominican Customs authorities provide training for Panamanian counterparts
In efforts of strengthening the Customs cooperation agenda, the Inter-American Development Bank (IDB) funded an internship for Panamanian Customs officers on the Economic Authorized Operator (EAO) in the Dominican Republic – which took place on July 21-25 in the city of Santo Domingo.
The Director of the Dominican Customs, Fernando Fernández, welcomed Panamanian officials, expressing their "commitment to develop the partnership between customs and EAO programs in a collaborative context, which allows creating the basis for a future Agreement of Mutual Recognition, given the importance of the business relationship with Panamanian Customs."
The agenda of the activity consisted of a workshop on minimum safety requirements and training in Internal EAO Audit. The workshop´s objectives focused on knowledge of the EAO normative foundations, the interpretation and application of requirements according to their level of risk, and the provision of adequate information to enable participants to have control of the steps to design an EAO program in accordance to the standards of the World Customs Organization (WCO) and the development of partnerships with the private sector.
At the end of the event, the Technical Deputy Director of Customs, Gabino José Polanco, handed out diplomas of participation, emphasizing as well that "the Dominican customs will always be open to work in this types of training." Panamanian officials took the opportunity to thank the Dominican Customs Agency and their representatives for their hospitality and for the knowledge acquired during the course of the internship, which, they said, "will be useful to strengthen Panama´s OEA".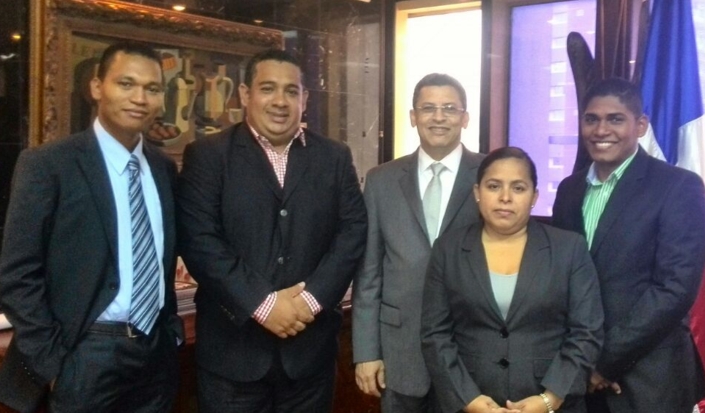 Events
2018 IDB-IIC Annual Meeting of the Boards of Governors

Mar 22, 2018. Mendoza, Argentina

EconNet: Accessibility and mobility in urban India

Dec 14, 2017. 1300 New York Ave., NW, Washington, DC - Room SE-1035, United States

EconNet: Formal and Informal Firm Dynamics

Dec 7, 2017. 1300 New York Ave., NW, Washington, DC - Room SE-1035, United States