Customs of the Pacific Alliance countries
to negotiate a multilateral agreement on AEO
Cancun, Mexico- Customs administrations of the four countries members of the Pacific Alliance - Chile, Colombia, Peru and Mexico - signed an action plan to negotiate a multilateral agreement for the recognition of their Authorize Economic Operator Programs (AEO). The signature took place at the 3rd AEO Global Conference held from May 11 to 13th in Cancun, Mexico. More than 1000 participants from 80 countries participated in the Conference which was organized by the World Customs Organization (WCO) and Tax Revenue Service (Servicio Administracion Tributaria, SAT in Spanish) from Mexico.
The AEO brings a new concept of customs management. It enhances the security and facilitation of the international supply chain, and promotes certainty and predictability in an increasingly competitive global environment. In exchange for implementing strict security measures, goods of AEO companies enjoy preferential treatment at the border. Currently, 69 countries have successfully implemented the program around the world and 39 Mutual Recognition Agreements (MRAs) have been signed. These MRAs provide benefits to the companies from the origin to the destination of their trade operations.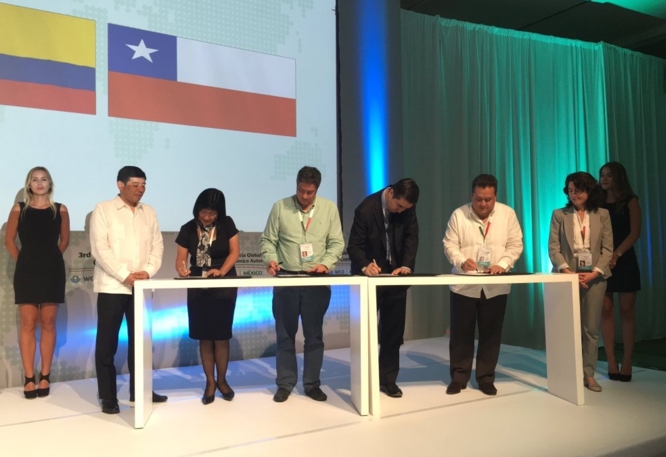 During the AEO Global Conference, the regional approach to the implementation of AEO programs and their MRAs was put forward as one of the future global endeavors. Therefore, the Action Plan signed by the four countries constitutes an element of innovation and leads the path to other Agreements of this nature worldwide. The future multilateral MRA of the Pacific Alliance yields many opportunities to promote, facilitate, and secure intraregional trade among the Pacific Alliance countries and also paves the way for a better insertion of their economies in Global Value Chains.
The region leads the development of AEO Program in the developing world with 13 countries already offering the certification to the private sector: Argentina, Bolivia, Brazil, Colombia, Costa Rica, Dominican Republic, Ecuador, Guatemala, Jamaica, Mexico, Panama, and Peru. "More than 800 companies have been certified in Latin America and the Caribbean, and 5 MRA have already been signed. The IDB is committed to continue supporting the AEO Initiative, that is currently expanding its online Capacity Building Program to further reach the customs and trade community in LAC," said Sandra Corcuera, Specialist at Integration and Trade Sector of the IDB.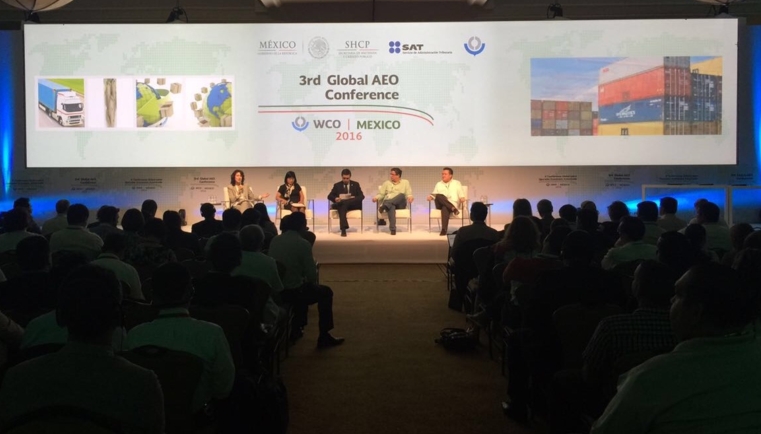 The Inter-American Development Bank (IDB) has been supporting the AEO Initiative during the last 7 years in Latin American and the Caribbean, and also supported the current developments within the Pacific Alliance, facilitated the participation of 17 customs administrations in this Global Conference. The IDB presented the results of an econometric study on the positive impact of the AEO Mexican Program (NEEC in Spanish) in company trade flows.
If you wish to learn more about this issue, read our blog: Quick and secure way for international trade.
Events
2018 IDB-IIC Annual Meeting of the Boards of Governors

Mar 22, 2018. Mendoza, Argentina

EconNet: Accessibility and mobility in urban India

Dec 14, 2017. 1300 New York Ave., NW, Washington, DC - Room SE-1035, United States

EconNet: Formal and Informal Firm Dynamics

Dec 7, 2017. 1300 New York Ave., NW, Washington, DC - Room SE-1035, United States