The potential of the Business Process Outsourcing (BPO) industry in Haiti
Putting behind the devastating '10 earthquake, Haiti is charting a new growth trajectory backed by strong international and local government support. A conscious decision to move beyond the traditional textile exports has resulted in the country looking at developing the Business Process Outsourcing (BPO) industry.
Following the success of the Call Center (CC) industry in neighboring Dominican Republic, Haiti has identified the BPO sector as one of its key focus areas to attract Foreign Direct Investment (FDI) into the country. Supported by the Inter-American Development Bank (IDB), the Haitian Government is taking steps to attract FDI by positioning itself as the only trilingual nearshore destination, banking on its large pool of qualified talent in French, English and Spanish. The ever increasing demand for nearshore services and distinct linguistics skills make Haiti an attractive location.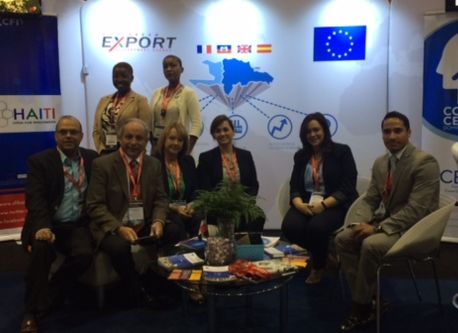 The Centre de Facilitation des Investissements (CFI-HAITI) - the investment promotion agency of the Haitian government – in partnership with the IDB, is facilitating inward investments into the sector.The IDB had funded before a project to conduct a feasibility study on the Haitian CC sector and one of the key recommendations of the study was the implementation of a cohesive investment promotion and market development strategy. Furthermore, CFI-Haiti is now embarking upon communicating the right brand proposition and messaging among the international investor community and will work closely with Avasant, a top ranked globalization advisory firm, to improve the global visibility of Haiti as a nearhore CC destination.
As a precursor to the extensive brand building exercise, representatives of CFI-Haiti attended the Call Center Week (CCW) event in Las Vegas from June 9-13 - one of the largest of its kind with over 1,500 customer service professionals and some of the biggest CC service providers - to better understand the global CC market in terms of latest industry trends, technology, as well as to generate visibility for Haiti as a CC destination. The CFI team interacted with some of the biggest names in the CC industry including Epic Connections, Visa, SPi Global, Teletech, eTech, Alorica, USA 800, Allied Global and Acquire Asia Pacific, among others. Many of these companies, including Teletech - which is one of the largest CC service providers in the world with operations in 24 countries - expressed considerable interest in learning more about the Haitian value proposition.
Events
2018 IDB-IIC Annual Meeting of the Boards of Governors

Mar 22, 2018. Mendoza, Argentina

EconNet: Accessibility and mobility in urban India

Dec 14, 2017. 1300 New York Ave., NW, Washington, DC - Room SE-1035, United States

EconNet: Formal and Informal Firm Dynamics

Dec 7, 2017. 1300 New York Ave., NW, Washington, DC - Room SE-1035, United States