Aid for Trade
The Aid for Trade initiative aims to help countries integrate into the global economy and to benefit from liberalized trade and increased market access by channeling resources to enhance trade-related capacities and overcome supply-side constraints. Trade is an engine for growth and poverty reduction when accompanied with appropriate complementary public and private sector policies.
AFT is a priority in LAC development agendas
Private sector development is a key strategic goal of the AFT initiative in LAC
The regional dimension is a central component of the AFT initiative in LAC
AFT should be delivered and implemented in LAC according to the principles of the Paris Declaration on Aid Effectiveness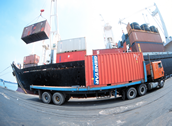 AfT Strategy 2010 - 2013
The IDB actively supports the implementation of the Aid for Trade initiative (AFT) in Latin America and the Caribbean (LAC). As the main institutional counterpart for the World Trade Organization (WTO) in the region for AFT, the IDB, through its Integration and Trade Sector (INT), coordinates its activities with countries and other institutions such as regional development banks, regional organizations and bilateral donors. The IDB also coordinates activities with the OECD to monitor the effectiveness of Aid for Trade.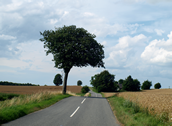 The 2010-2012 Aid for Trade Road Map emphasizes the monitoring of AFT implementation. National and Sub-Regional AFT Reviews are organized to help promote and monitor the implementation of concrete national and sub-regional strategies.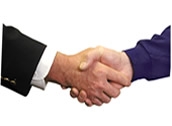 The Aid for Trade Fund
The Aid for Trade fund is a multi-donor thematic fund which provides grant resources to support AFT implementation in LAC.The strong presence of the IDB in LAC and its ability to channel funding and technical assistance to the region will improve coordination and effectiveness in implementing the AFT initiative.
The Aid for Trade Fund
News
Artists from Chile and Peru won the second IDB contest on bureaucracy and red tape. Dec 21, 2017

Piauí, Pará and Maranhão with improve fiscal management with IDB financing through the Profisco II program. Dec 19, 2017

INAC and MiAmbiente will ensure conservation and management of cultural and natural heritage in Panama with $107 million financing from IDB. Dec 19, 2017