Activities
Annual Conferences
Each year, LAEBA convenes an annual conference, organized as a series of strategic issues relevant to Latin America/Caribbean and Asia/Pacific. Key sessions will be co-sponsored and chaired by leading organizations and institutions. Individual scholars will be invited to offer presentations and disseminate research papers, as well as engage in constructive dialogue with regional counterparts.
Co-sponsorship
LAEBA organizes and sponsors panels and seminars with leading regional and international professional associations and organizations.
If you are interested in co-sponsoring a panel or event with LAEBA, you may contact the Secretariat through laeba@iadb.org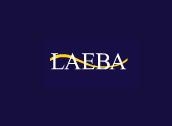 Disclaimer
The Integration and Trade Sector (INT) of the Inter-American Development Bank (IDB) maintains this website for information purposes only. Users may download, copy and reprint information from the site for non-commercial purposes so long as the IDB is cited as the source of the originating material. Users may not place "frames" around material from this site without the express written authorization of the IDB.
Unless otherwise indicated, the materials published on this website, including opinions expressed herein, are the responsibility of the individual authors/compilers and not those of IDB, ADB (ADBI), or its member countries.