A Regional Public Goods Approach for the Post-2015 Development Agenda
On May 20, 2014 and in the framework of the 18th Session of the United Nations (UN) High-level Committee on South-South Cooperation, the Inter-American Development Bank (IDB) participated in the meeting "The Contribution of South-South and Triangular Cooperation to the Implementation of the Post-2015 Development Agenda".
Joaquim Tres, Regional Instruments Coordinator of the IDB's Integration and Trade Sector, shared insights on IDB's agenda on South-South and Triangular Cooperation, mainly focusing on the 10 years of experience provided by the pioneering Regional Public Goods Initiative (RPG) – the main IDB instrument in support of South-South Cooperation with a current portfolio of 104 projects approved for US$82 million – and IDB's partnership with the Asian Development Bank (ADB).
The RPG Initiative helps Latin America and the Caribbean (LAC) countries generate development solutions through collective action and forge regional partnerships on all thematic sectors of IDB intervention, while adding value to national interventions. Joaquim Tres presented examples of successful RPG projects, sucha as: the quality of education through better designed and built schools, reducing the cost of medical supply procurement, pension portability and energy efficiency in the hotel sector to reduce CO2 emissions. Support to these projects is critical to help collectively realize, as the UN Task Team on the Post-2015 UN Development Agenda 2012 Report to the UN Secretary-General established, "the future we want for all".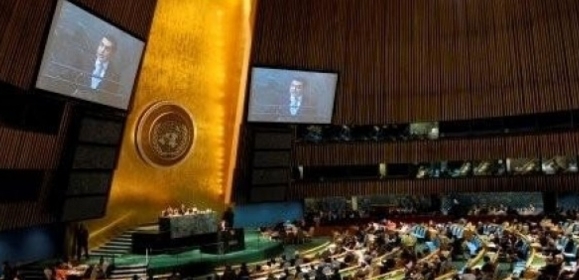 In line with the support to RPGs in LAC, Joaquim Tres also referred to IDB's support to Trans-Pacific Public Goods under the ADB-IDB Partnership, which includes cooperation on Asia-LAC policy dialogue; reducing the costs of and securing trade (customs cooperation); infrastructure management, including broadband access through public-private partnerships; sustainable and adequate social policy for middle-income countries; sustainable cities and managing for development results, among other topics.
Highlighting the crucial role of the UN as a catalyst for South-South and Triangular Cooperation in the Post-2015 Development Agenda and as a global development knowledge broker, Joaquim Tres concluded his intervention with recommendations for a more regional approach to the Post-2015 Development Agenda, which is set to increase ownership and the likelihood of appropriate national implementation of development interventions.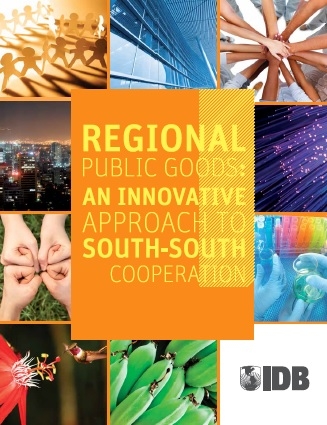 If you wish to learn more about the RPG Initiative, click here.
If you wish to learn more about the ADB-IDB Partnership, click here.
Events
2018 IDB-IIC Annual Meeting of the Boards of Governors

Mar 22, 2018. Mendoza, Argentina

EconNet: Accessibility and mobility in urban India

Dec 14, 2017. 1300 New York Ave., NW, Washington, DC - Room SE-1035, United States

EconNet: Formal and Informal Firm Dynamics

Dec 7, 2017. 1300 New York Ave., NW, Washington, DC - Room SE-1035, United States