What is the IDB doing in sports?
Sports – a Youth Development Tool
An estimated 53.51 percent of young people aged 13 to 23 in Latin America and the Caribbean are currently not enrolled in school, and 16.12 percent of 15- to 24- year-olds are unemployed.
Given sports' proven ability to engage, motivate, train, and retain youth in programs, the IDB and MIF have integrated sports into their youth development activities.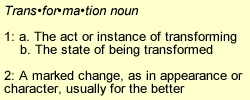 The multifaceted Sports for Development initiative uses sports to provide marginalized youth with the tools they need to take optimal advantage of social and economic advancement opportunities, and become more productive members of society. The results have a transformative effect improving the well-being not only of the individuals involved, but of their communities as well.
One of the initiatives key areas of emphasis is in helping young people to develop teamwork skills and enhance their employability, thereby boosting their self-esteem. Other social and economic development benefits gained through sports programs include promoting conflict resolution, violence prevention, health and wellness, and social inclusion skills.
---
News
Through its contribution, the IDB will support Paralympic sports and foster the inclusion of persons with disabilities in Latin America. Sep 8, 2016

Registration opens for event Ideas for improving lives in Peru seeking innovative solutions to development challenges in the region. Oct 6, 2015

Today at the IDB, Luis Suarez and Marc Bartra from FC Barcelona, music star Carlos Vives, talked with President Moreno how sports and cultur. Jul 27, 2015
Highlighted Event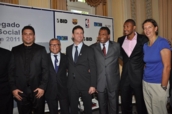 IDB, FC Barcelona and NBA to help youth ahead of 2014 World Cup and 2016 Olympics
Videos
Goals for Development

Sports become an incentive to help youth develop skills for life.

Goals for Development

(2:50)