Luana Ozemela
Social Development Specialist for the Gender and Diversity Division (GDI)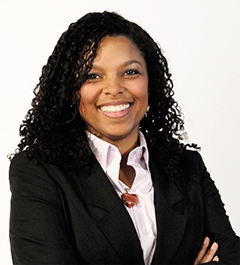 Luana is a leader and member of project teams of the Inter-American Development Bank (IDB), responsible for technical leadership and political dialogue on gender and race inequalities, as well as identification, design, monitoring and evaluation of economic and social development projects. She coordinates the Gender and Diversity work in many countries and is the founder and leader of InovaCapital, the IDB's program for high growth start-up support and inclusive ecosystem building in Brazil. She has led the inclusion of women, afro-descendants and Indigenous People in major grant and loan operations in several countries.
Prior to the IDB she was an Economist in a Consulting firm in Scotland supporting the Angolan Government in public sector management and transparency and prior to that she was a Project Manager at Hewlett-Packard in Porto Alegre, Brazil.
Luana holds a Bachelors degree in Economics from the Universidade Federal do Rio Grande do Sul (Brazil), a Masters in Economic Development and Economic Policy Analysis from the University of Southampton (U.K.) and a Ph.D. in Economics from the University of Aberdeen (U.K.). She is a certified Impact Investing Executive from the Oxford University and in 2016 she was recognized as an Emerging Woman Leader of the IDB.