Adria Armbrister
Social Development Specialist for the Gender and Diversity Division (GDI) in Peru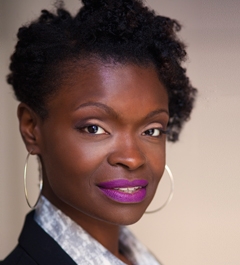 Adria Armbrister is a Sociologist who holds a BA and a PhD from Columbia University, in U.S. (Columbia College and the Graduate School of Arts and Sciences, respectively). She also has an MA in International Relations and Economics from Johns Hopkins University SAIS (U.S.).
Her research focus and project portfolio include issues of social inequality, youth development, and women's health and economic autonomy. Before joining the IDB Armbrister, she worked as a research assistant on North American borders migration at the Migration Policy Institute in Washington D.C. and coordinated a global health-focused MPH academic program at Columbia University.
She has co-authored several articles on immigration and race/ethnicity- and gender-based health disparities in the U.S.