Environment in Latin America and the Caribbean
Latin America and the Caribbean, home to some of the world's most pristine and diverse ecosystems, depend heavily on natural resources to generate economic growth.
The challenge for this region is to reconcile the demands of growth with the need to protect and manage its habitats and resources in order to achieve sustainable development, while facing global environmental threats such as climate change.
The IDB helps member countries address these challenges by financing activities to improve the management of protected areas, generate income opportunities for communities that depend on ecosystem services, manage coastal and marine resources, and support climate change and disaster risk management initiatives in critical watersheds.
We also ensure that every project we finance includes rigorous social and environmental safeguards and sustainability measures.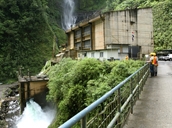 Sustainability at the IDB means promoting economic growth and poverty reduction that ensure lasting environmental social and economic benefits.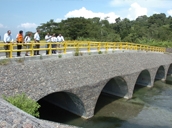 Climate change poses a fundamental threat to economic and social development around the globe.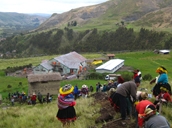 Protected areas, national parks and marine reserves comprise some of the most valuable natural assets of Latin American and Caribbean countries.
By the numbers
100 million
About 100 million people in Latin America and the Caribbean are exposed to air pollution levels exceeding World Health Organization guidelines.
News
Reduce Belize's climate vulnerability and risk. Dec 6, 2017

IDB loan will help improve management of natural capital and production opportunities in 170 municipalities in Colombia. Dec 4, 2017