Smart Cities - International Case Studies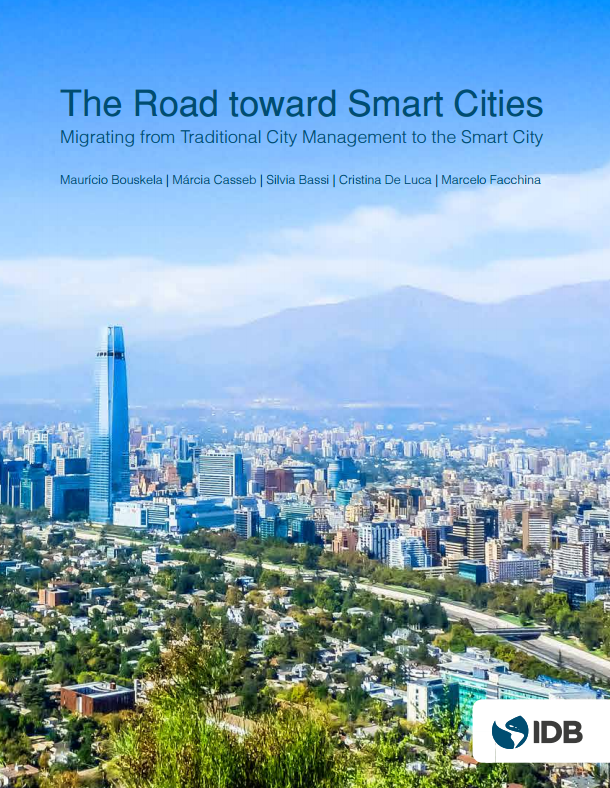 Download the Smart Cities' Guide HERE
(English, Español and Português)
International Case Studies:
These case studies were developed by the Inter-American Development Bank (IDB), in association with the Korea Research Institute for Human Settlements (KRIHS).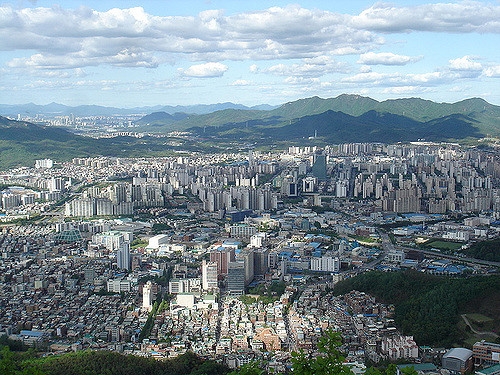 Anyang, a 600,000 population city near Seoul is developing international recognition on its smart city project that has been implemented incrementally since 2003. This initiative began with the Bus Information System to enhance citizen's convenience at first, and has been expanding its domain into wider Intelligent Transport System as well as crime and disaster prevention in an integrated manner. Anyang is considered a benchmark for smart city with a 2012 Presidential Award in Korea and receives large number of international visits. Anyang's Integrated Operation and Control Center (IOCC) acts as the platform that gathers, analyzes and distributes information for mobility, disasters management and crime. Anyang is currently utilizing big data for policy development and is continuing its endeavor to expand its smart city services into areas such as waste and air quality management.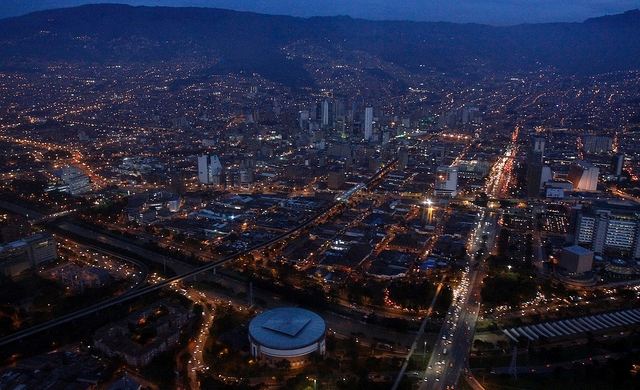 Medellin is a city that went from being known for its security problems to being an international referent of technological and social innovation, urban transformation, equity, and citizen participation. This report shows how Medellin has implemented a series of strategies that have made it a smart city that is developing capacity and organic structure in the entities that control mobility, the environment, and security. In addition, these initiatives have created mechanisms to communicate and interact with citizens in order to promote continuous improvement of smart services.
Through the Program "MDE: Medellin Smart City," Medellin is implementing projects to create free Internet access zones, community centers, a Mi-Medellin co-creation portal, open data, online transactions, and other services. Another strategy is the creation of the Smart Mobility System which, through the use of technology, has achieved a reduction in the number of accidents, improvement in mobility, and a reduction in incident response time.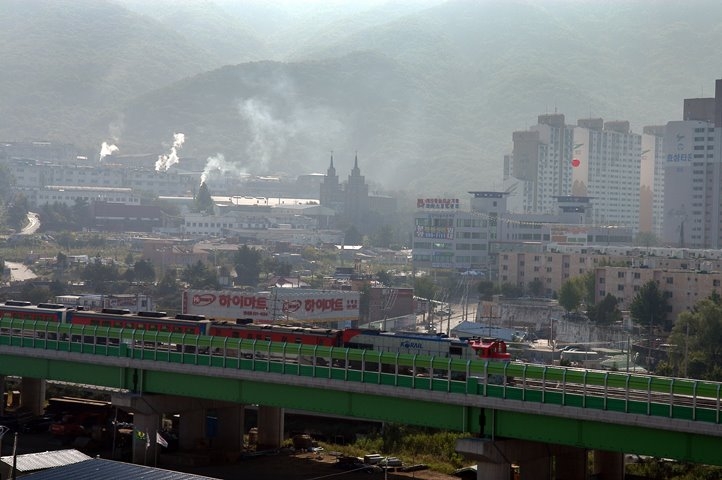 A city of 650,000 populations in Korea has been promoting smart city project since 2008 as a response to recent growth of population, increased share of transport and crime rate. Namyangju offers various civic services especially via smartphone such as customized real-time road CCTV images, traffic flow and incident information, as well as application for senior resident protection. Namyangju is also equipped with security system at bus stops and multifunctional 'smart pole' which combines street light, CCTV, and traffic signal controller to promote efficient use of roadside facility. The city promotes local economy through online market system making use of its local organic farms and actively utilizes bus stops and roadside VMS in attracting advertisement to raise regular profit. Namyangju is in the process of installing 101km fiber-optic network and plans to complete the construction of Integrated Operation and Control Center (IOCC) by 2016. The city's current focus is on citizen interaction and further business model development.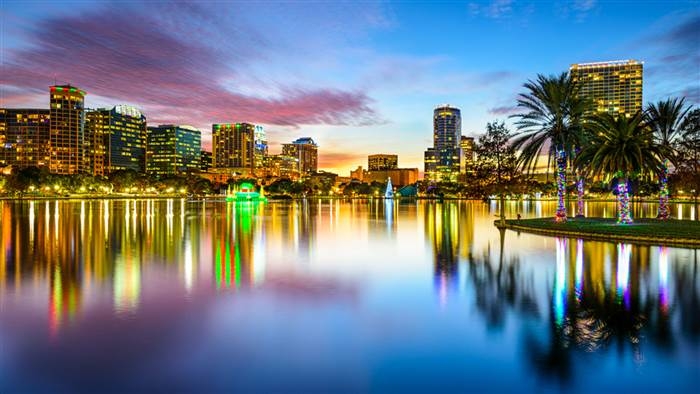 As an international destination for theme parks, sporting events and conventions, Orlando approaches the smart city operation through Orlando Operations Center (OOC), an integrated facility established in 2001 by the Mayor after the 1977 hurricane. The major features of the integrated operation include the sharing of fiber optic networks and CCTV cameras, and close cooperation between transport, police and fire departments for road, criminal and disaster incident, and the emergency operation center within the OOC taking the lead in case of special event management and large-scale natural disasters. Along with the OOC, the city hall also utilizes smart city functions such as red light violation enforcement through detectors, bus management through AVL technology, GPS garbage truck tracking, and GIS water management. Orlando has experienced significant benefits in terms of shortened decision-making and response time, reduced operation cost, improved environmental impacts as well as enhanced service quality and communication with citizen.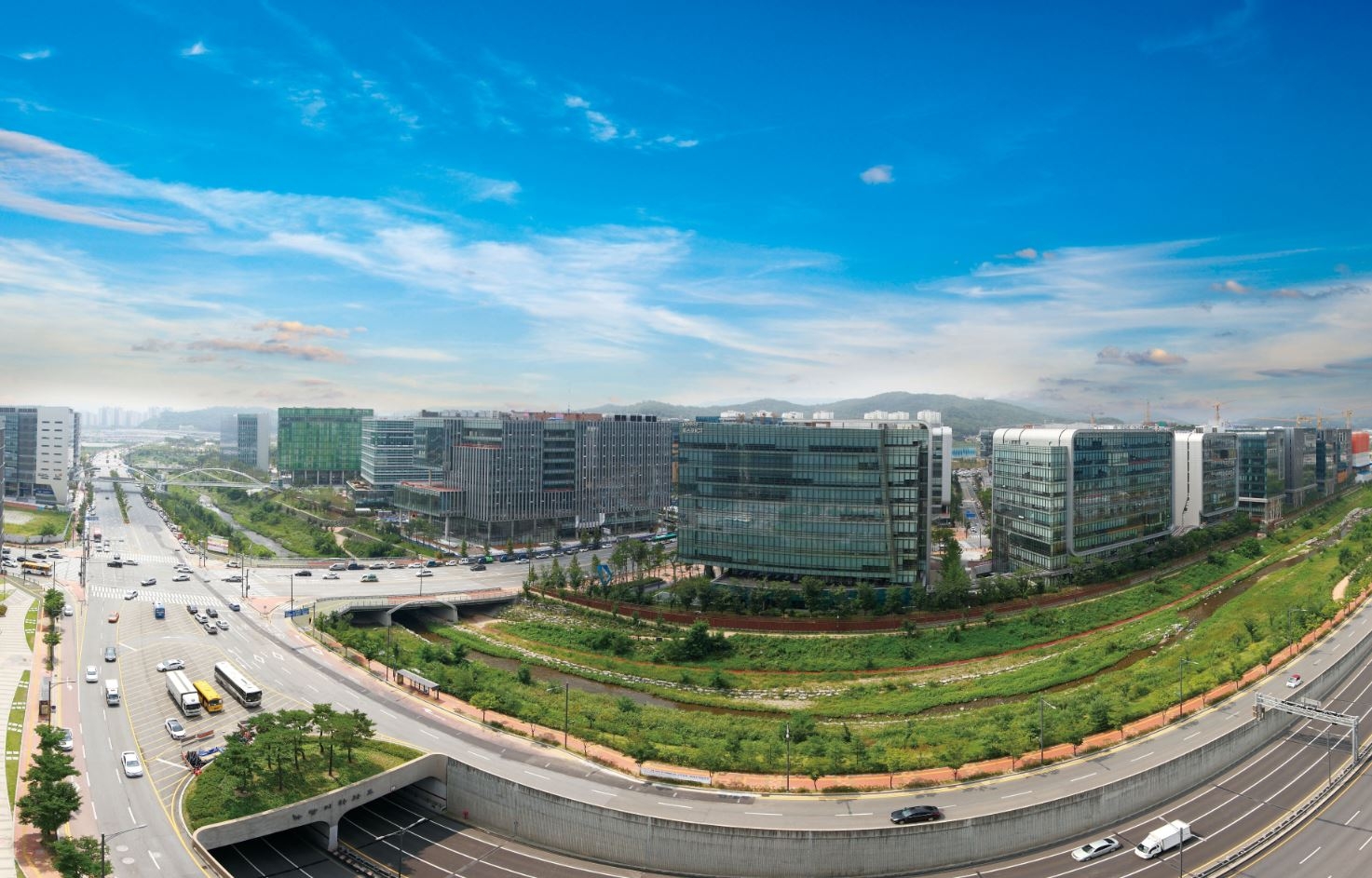 A new city near Seoul built in 2003 with a vision to become the Silicon Valley of Korea. Approximately 75 million USD of the development gain was allocated to smart city implementation which took place in one shot within 3-4 years along with the city construction. Pangyo classifies its services into smart portal, facility management, security, disaster, and environment. Interesting aspects of Pangyo are the use of smart kiosk media boards for information provision and real-time management of street lights and waterworks. Key advantage of Pangyo is the low concern for investment overlap from simultaneous development of new city and smart city system, which also enabled a high degree of integration of various functions in a spacious smart city operation center as well as utilization of fiber-optic network. Pangyo is currently making various attempts to generate revenue to cover maintenance cost through attracting advertisement on media boards and kiosks, and providing education contents to citizens at low charge.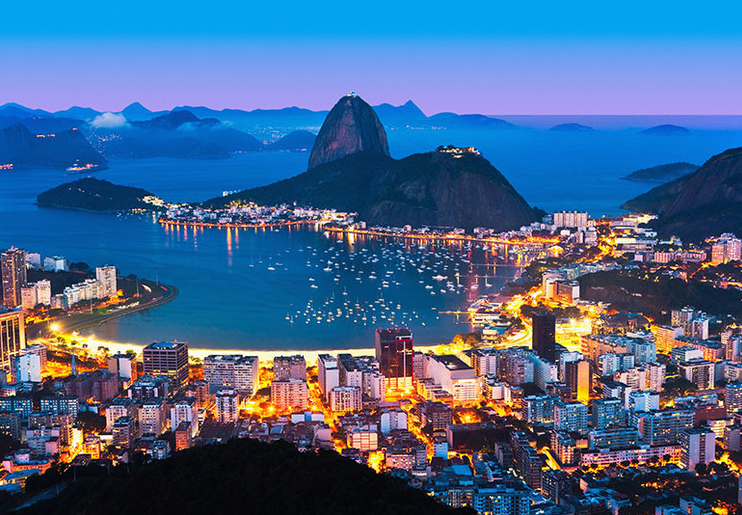 Rio de Janeiro's Smart City Plan includes the implementation of various initiatives and projects that demonstrate how technology has a positive impact on the life of the city. The long-term program has partnerships with the private and public sectors and universities. The use of technologies for city management is also part of the Present Local Government Program with community alarms and alerts, the Citizen Service Center 1746, and the thematic collaboration platform Rio Agora, where citizens can propose, discuss, and contribute to the improvement of public policies. One of the main innovative management initiatives of the local government is the Rio Operations Center, known as COR. From here, the local government continuously monitors the city from this center so that the agencies can act more quickly in different situations, such as unforeseen events in traffic or environmental disasters. COR is also essential to the production of major events in the city, as Rio de Janeiro is the first city in Latin America to feature an integrated urban management system capable of real-time analysis.
Since 2010, this agency has been changing the quality of life for local citizens. It receives frequent visits of watchers of Brazil and the world; more than 60 foreign delegations have visited there to learn about.
Download Rio de Janeiro case study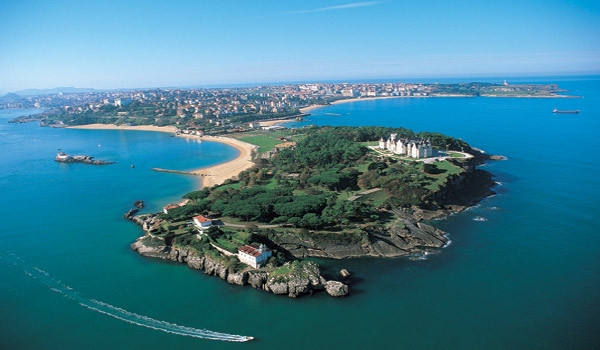 As a smart city, Santander can be considered a pioneer reference case for several reasons. The main reason is the widespread deployment of connected devices, both fixed and mobile, throughout the city thanks to SmartSantander, a project financed by the European Community-VII Framework Program that was developed from 2010 to 2014 and led by the University of Cantabria and Telefónica I+D. Its aim was scientific research on the future of the Internet and machine-to-machine communications. Thanks to the early experience of this project, the 14,000 devices installed at that time, and the municipal innovation policy, Santander developed a number of projects using both public and private funding. These projects have placed the city at the forefront of innovation in the field of smart urban management. Today there are some 20,000 devices installed. As a result, Santander is one of the largest living laboratories in the world. It is also one of the few cities that permitted operations that cover the entire city.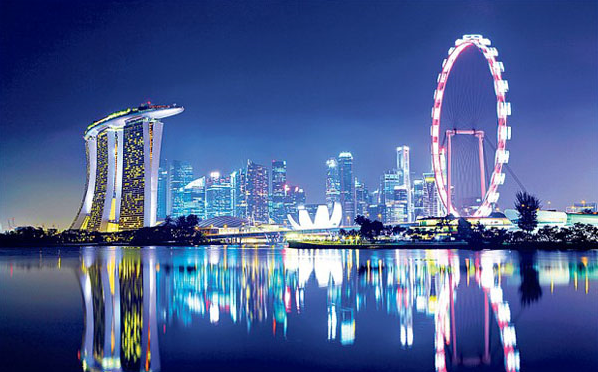 The smart city initiative of Singapore originated from Smart Nation Vision established in 2014. The Initiative seeks to harness ICT, networks and data as a response to growing urban challenges of aging population, urban density and energy sustainability. With its legendary infrastructure, technical advancement and the quality of human resources, Singapore's smart services are expected to be highly advanced. So far, the most developed smart services in Singapore is the Intelligent Transportation System (ITS) with a history of more than 10 years, as well as e-government which has been incubated since the early 80s. Smart Nation Vision includes a broad spectrum of aspects including smart transport, security, energy, building, education, health and many more. Some services have been launched as trials while others are on their planning stage. Singapore provides an interesting unique case of an entire nation being developed with utilization of highly advanced smart systems and a new form of data sharing platform among various agencies that operate in a discrete manner.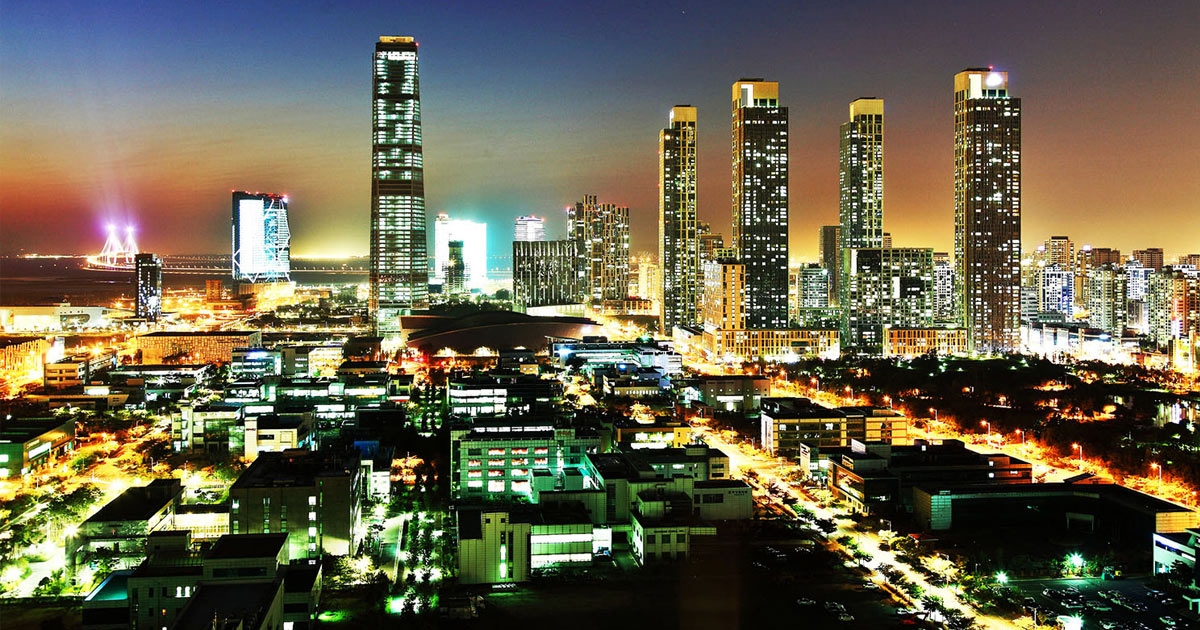 Songdo, as part of Incheon Free Economic Zone, is an iconic new smart city of Korea that hosts international business events and attract IT, bio-tech, ad R&D facilities. Its smart city initiative began in 2008 and is still ongoing with an aim for completion by 2017. The project is largely divided into six sectors including transport, security, disaster, environment, and citizen interaction while other services are being developed related to home, business, education, health and automobile. Specialized service in Songdo includes smart bike services, criminal vehicle tracking and monitoring unusual activities through motion detecting technology while Integrated Operation and Control Center (IOCC) readily facilitates collaboration between various agencies and citizen engagement. Songdo smart city initiative is managed by Incheon U-city Corporation, a private-public partnership that secures funding for system operations through effective business models.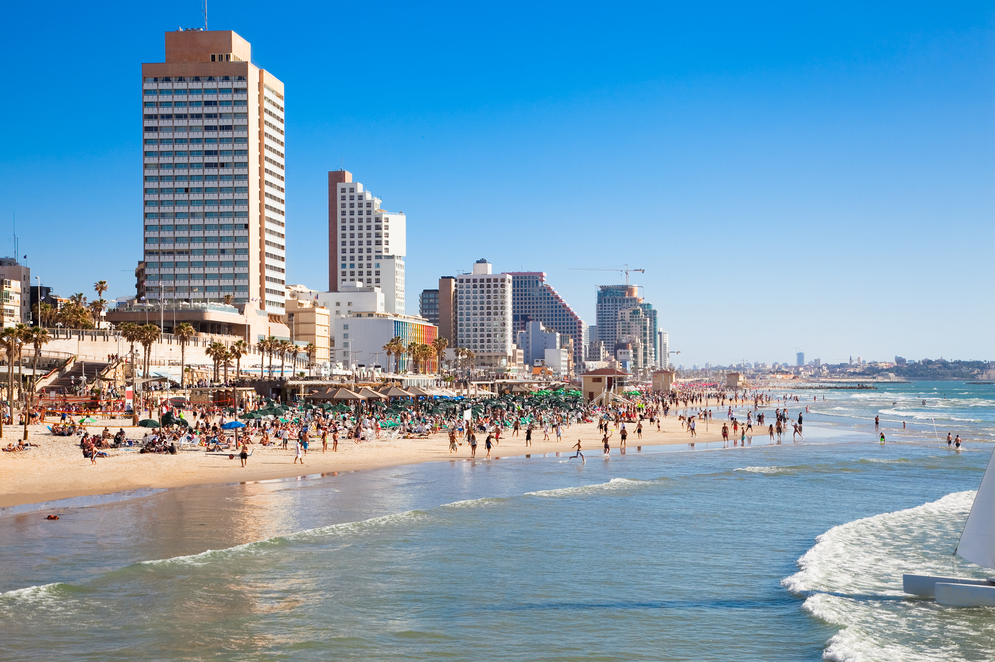 In recent years, Tel Aviv has developed a unique bottom-up approach toward its Smart City project, focusing its efforts on direct resident-oriented services rather than expensive, large-scale infrastructure. This case study explains Tel Aviv's strategy, demonstrating how a high level of smart urban services was achieved using decentralized, low-cost methods. The case study provides details on the approach, such as its reliance on the local startup ecosystem, its creation of services using open municipal databanks and public–private partnerships, and its emphasis on lightweight services that interact directly with residents. The case study analyzes the strengths and weaknesses of Tel Aviv's approach, discussing the technologies, processes, and strategies that can be used to implement a cost-effective smart city initiative.